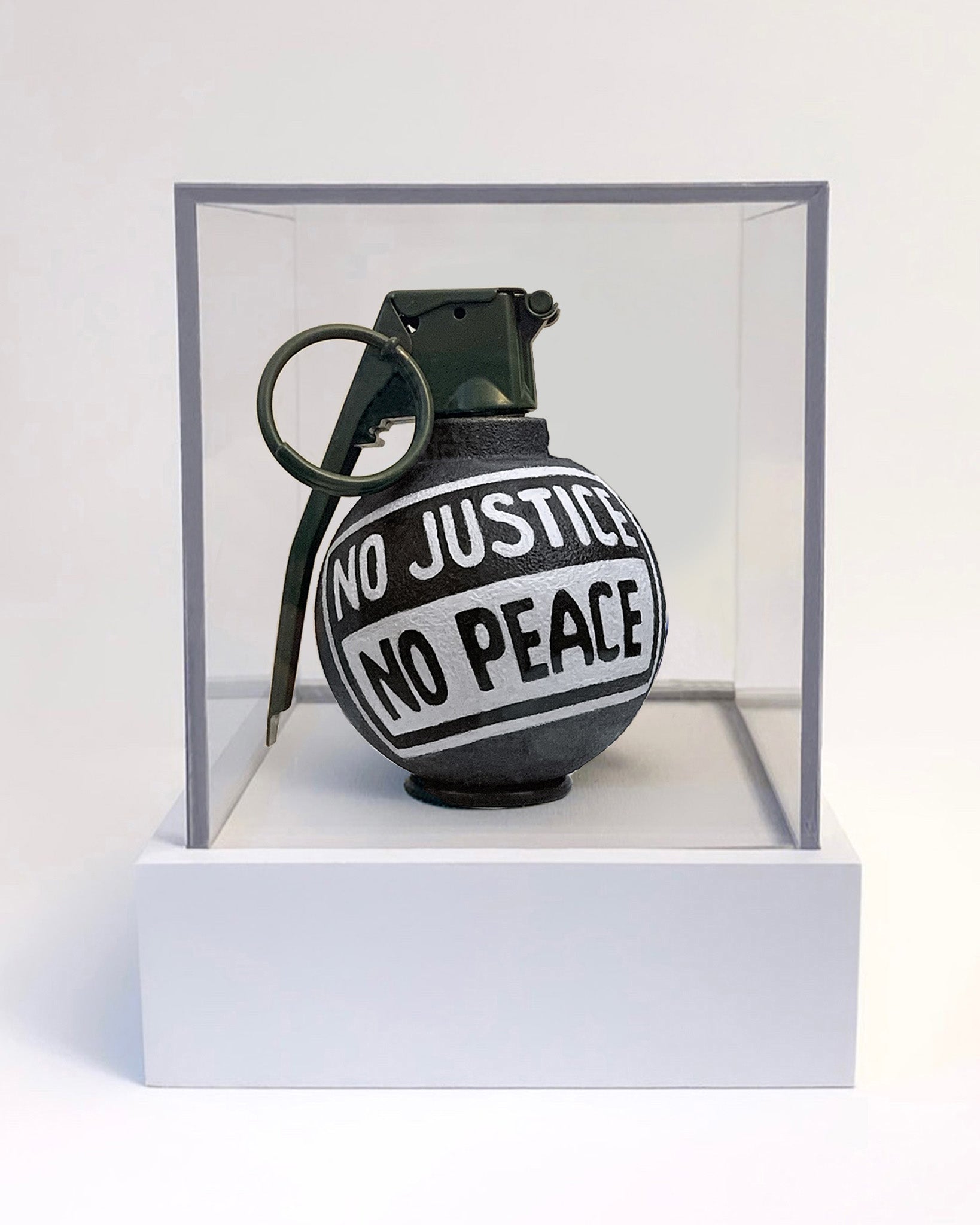 Leigh Brooklyn No Justice No Peace Grenade LTD ED 15
Details
This grenade was created as part of Love Bomb and painted grenade series. It represents the heat of the protest. The will to fight back and stand-up for what you believe in. Where...Read more
This grenade was created as part of Love Bomb and painted grenade series. It represents the heat of the protest. The will to fight back and stand-up for what you believe in. Where there is no justice, there will be no peace. 
Each grenade has been hollowed out and hand painted. Because they're hand-made each will vary slightly making your grenade one-of-a-kind

Hand-Painted Grenades: 3.5"x2.5"x2.5"
Custom Display Case Included: 6"x4.5"x4.5"
Signed Limited Edition of 15
2022
*Note this product cannot be shipped outside the continental United States