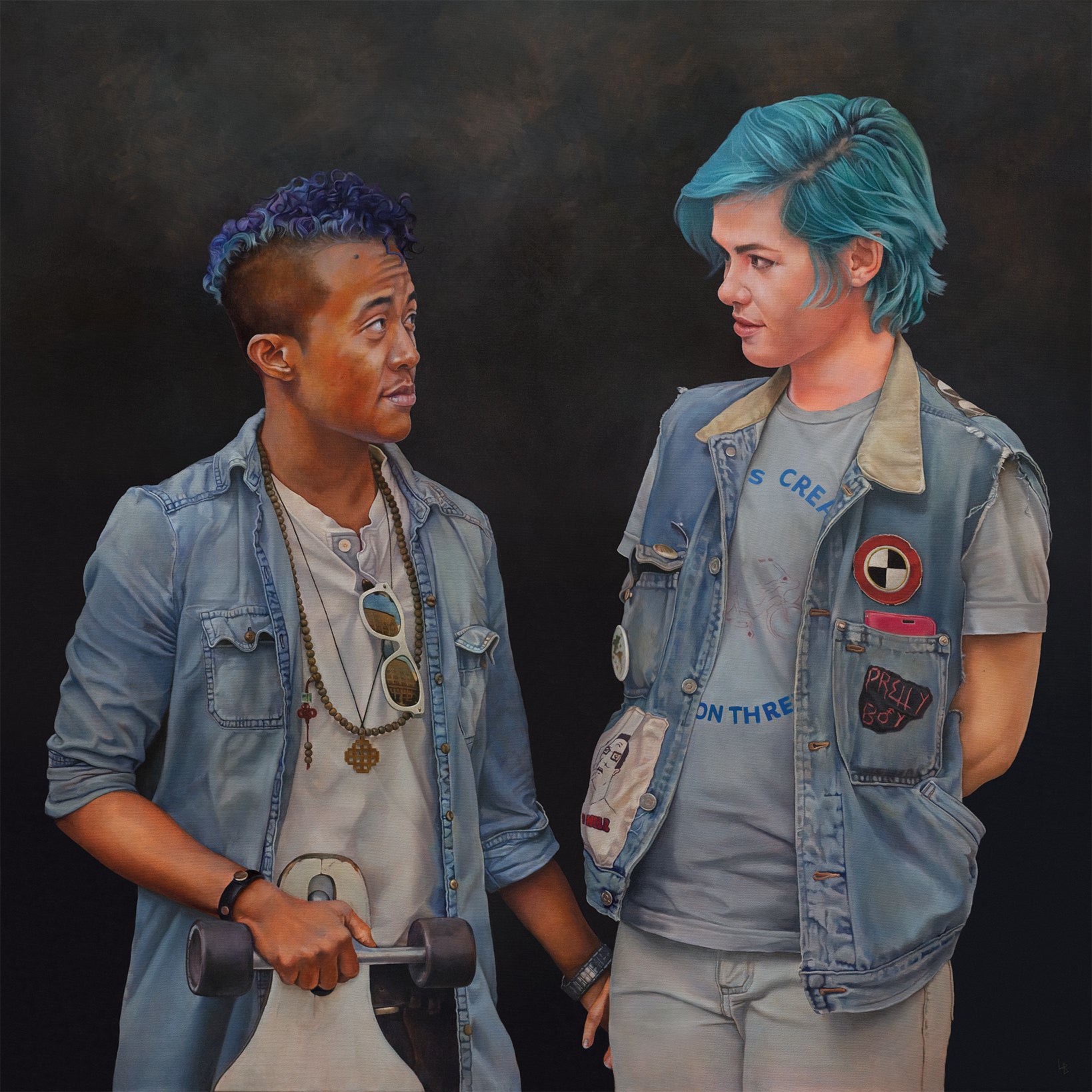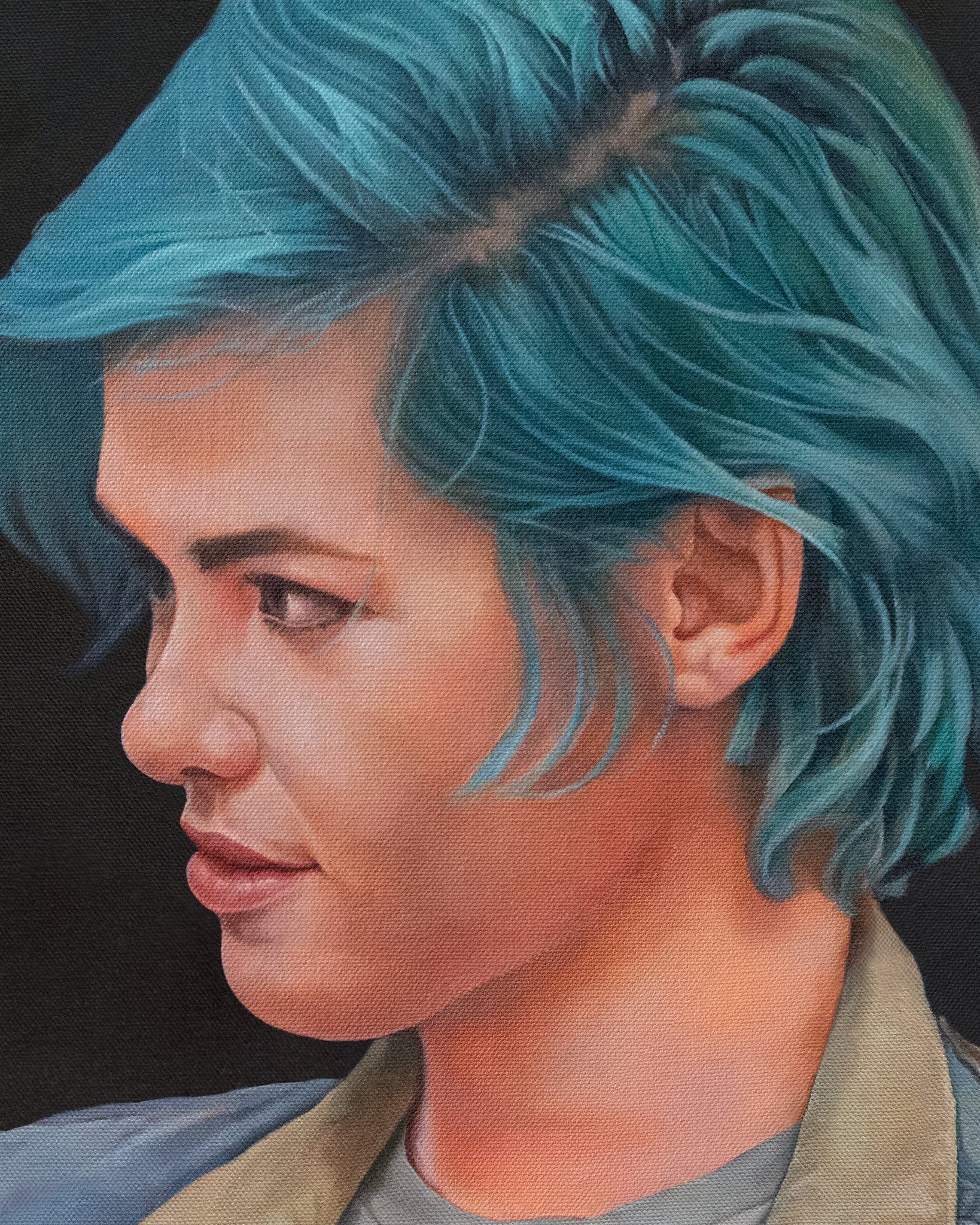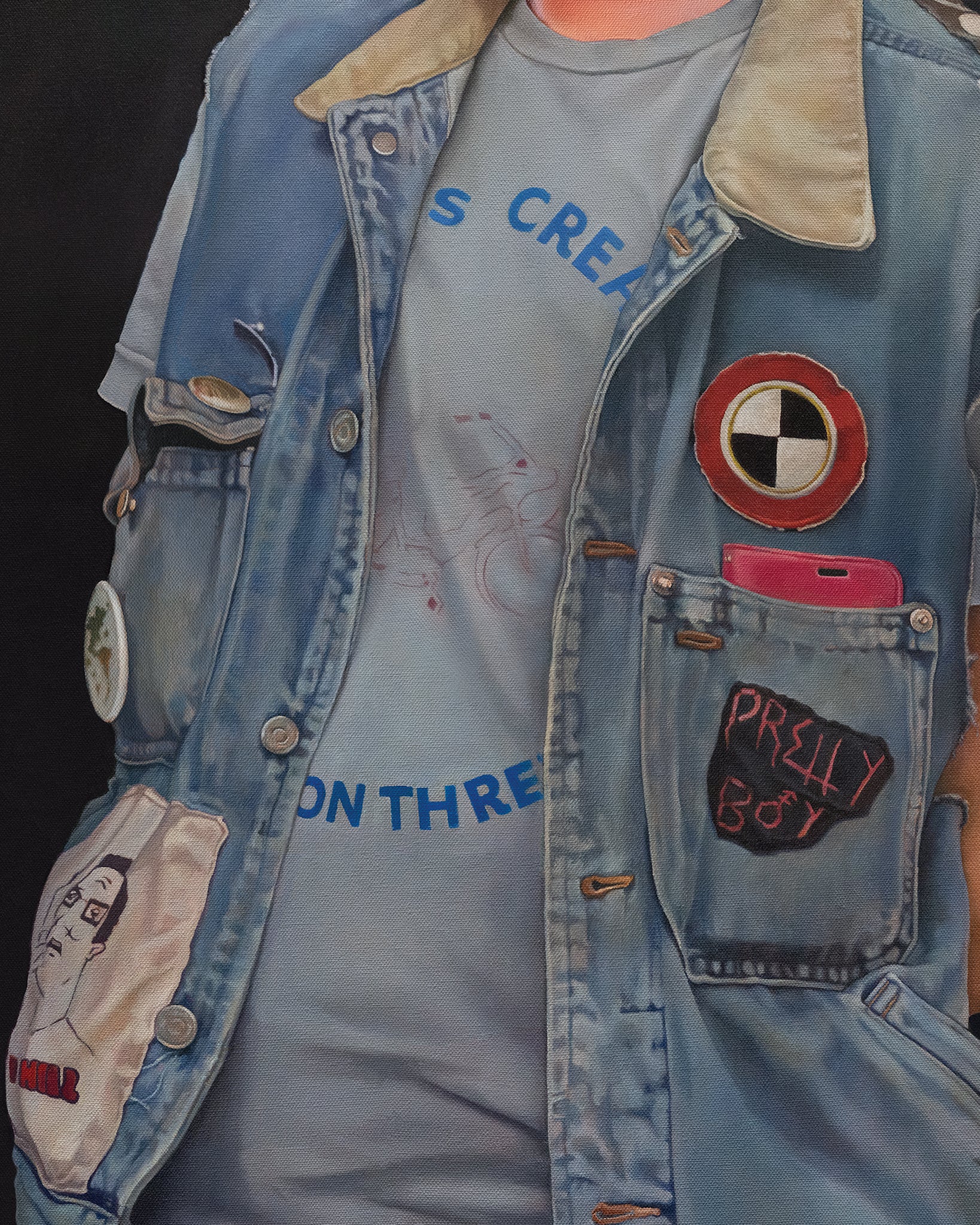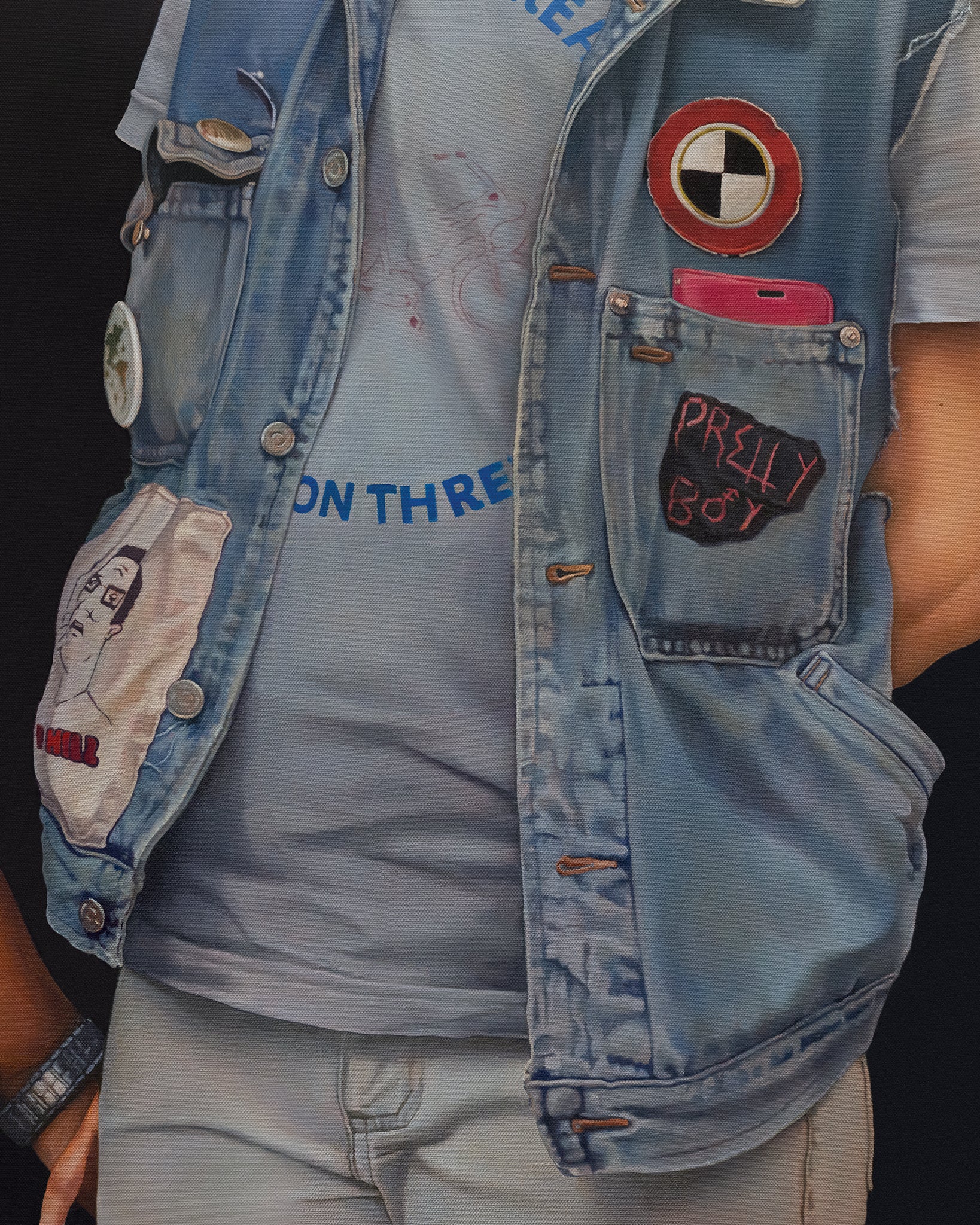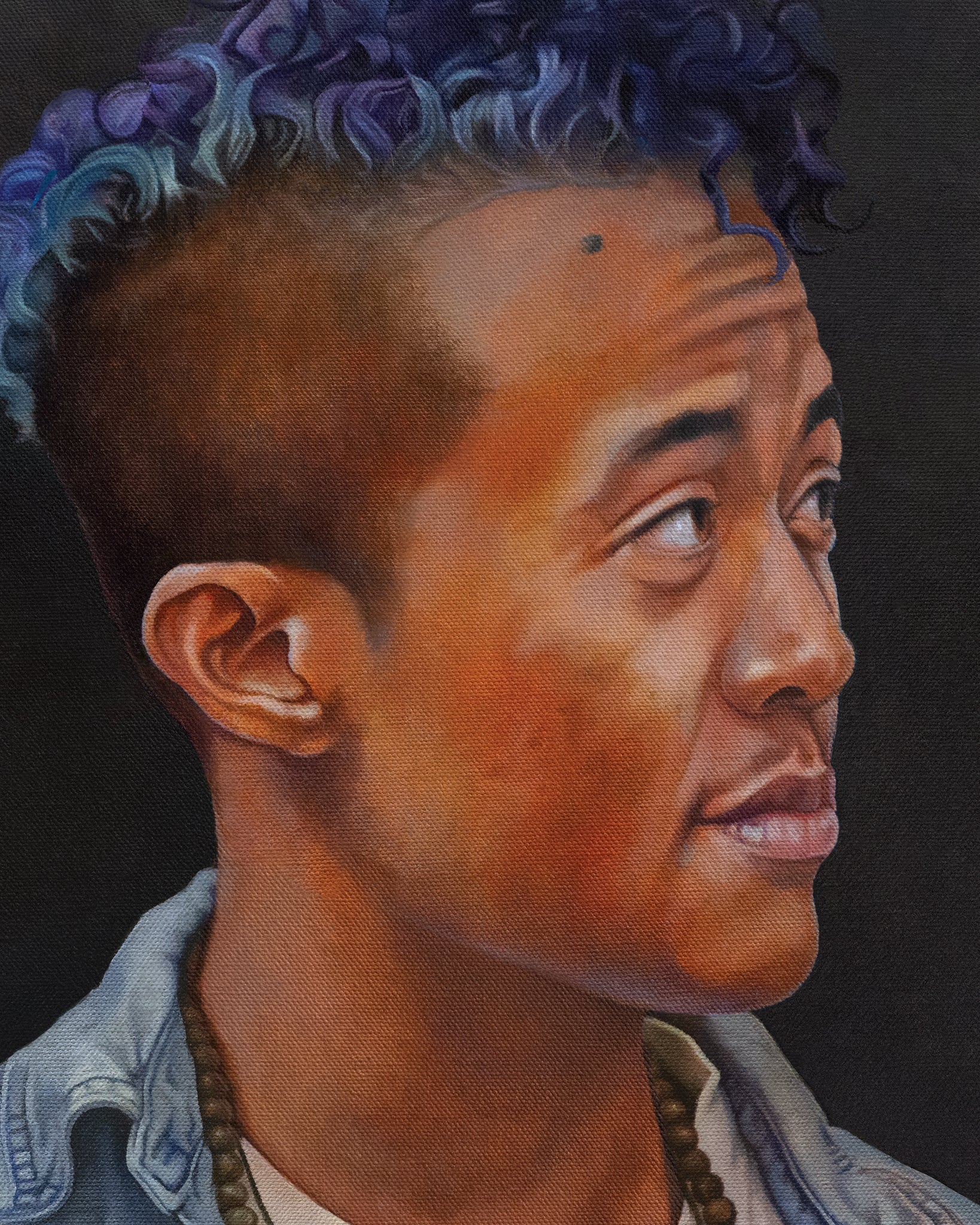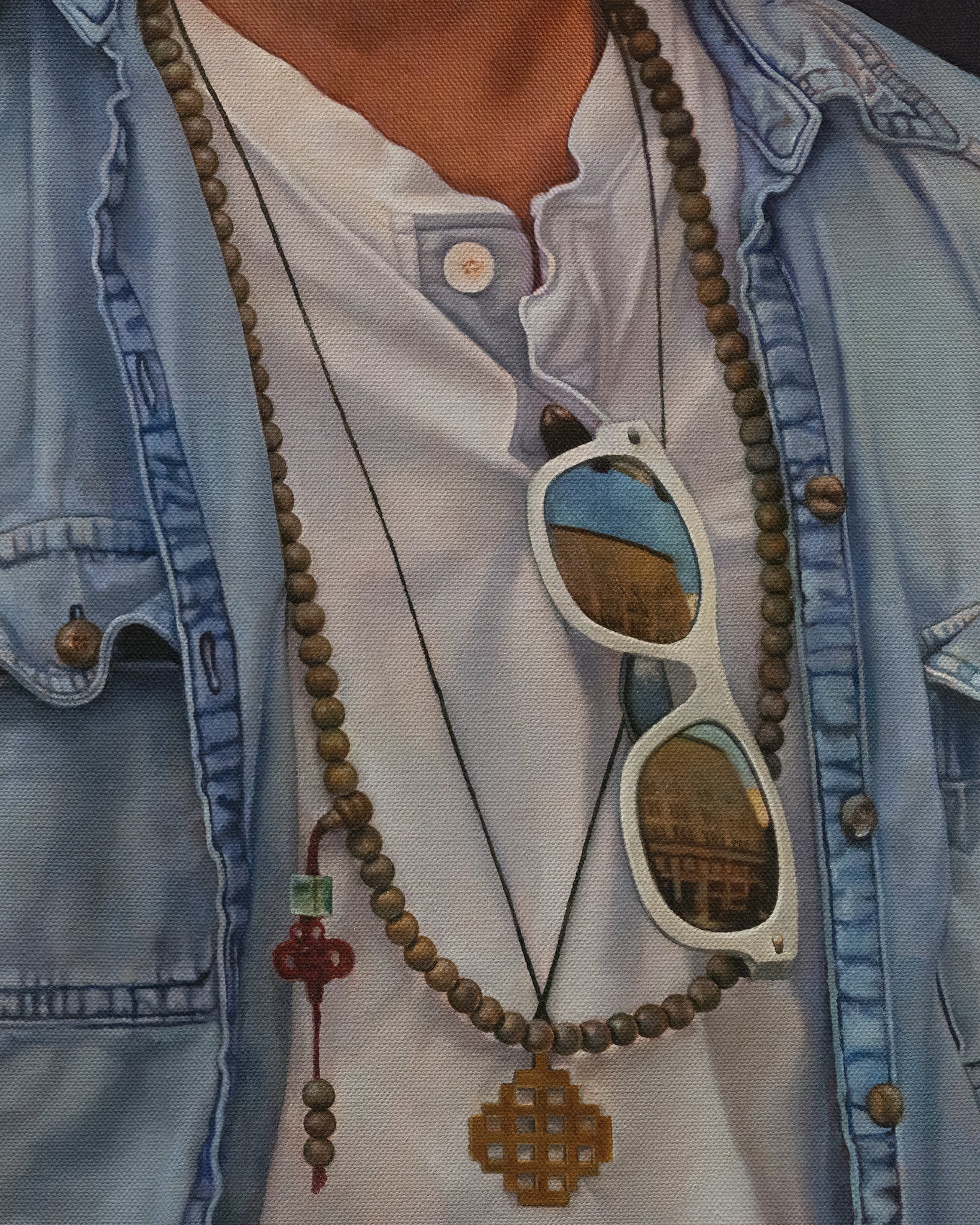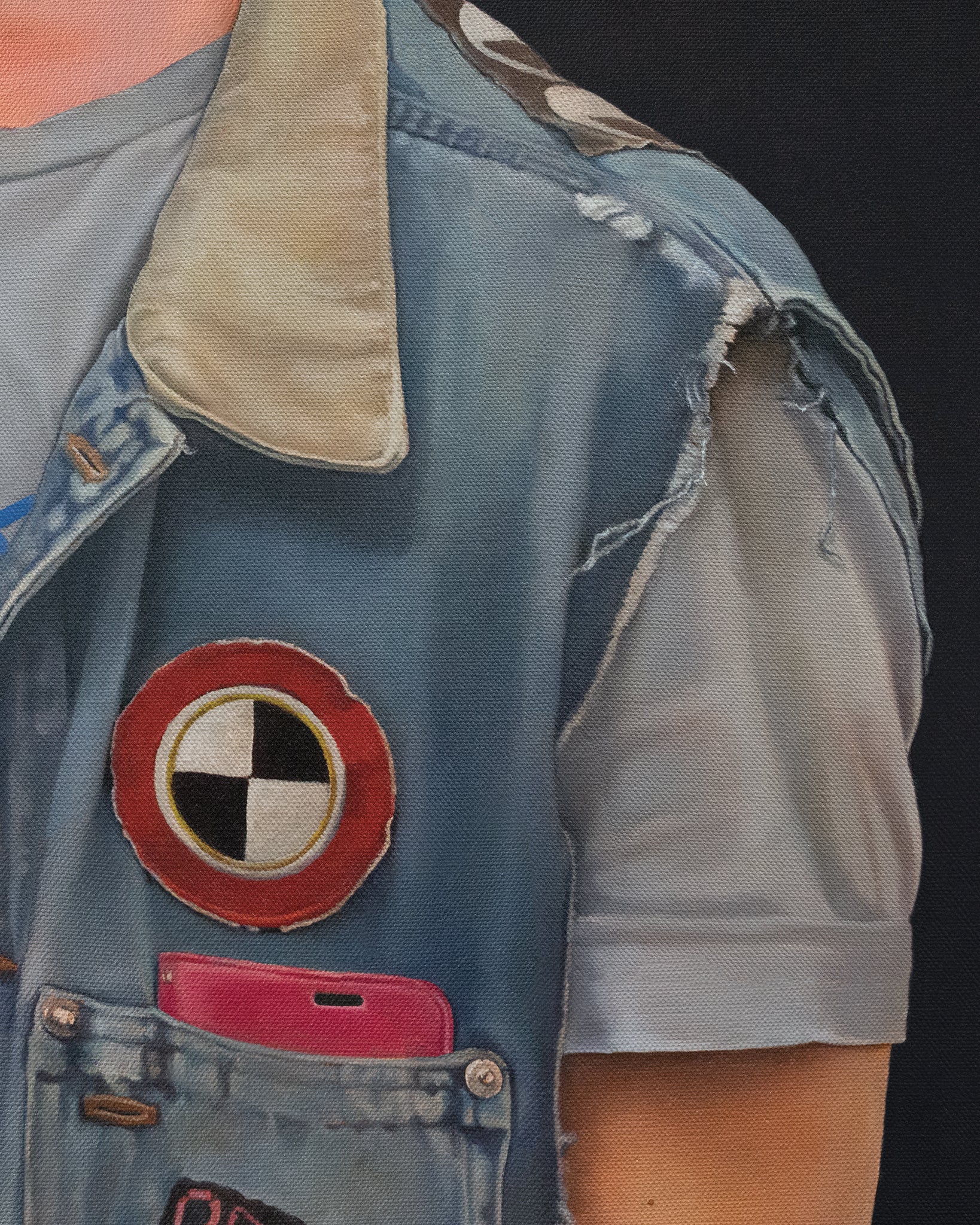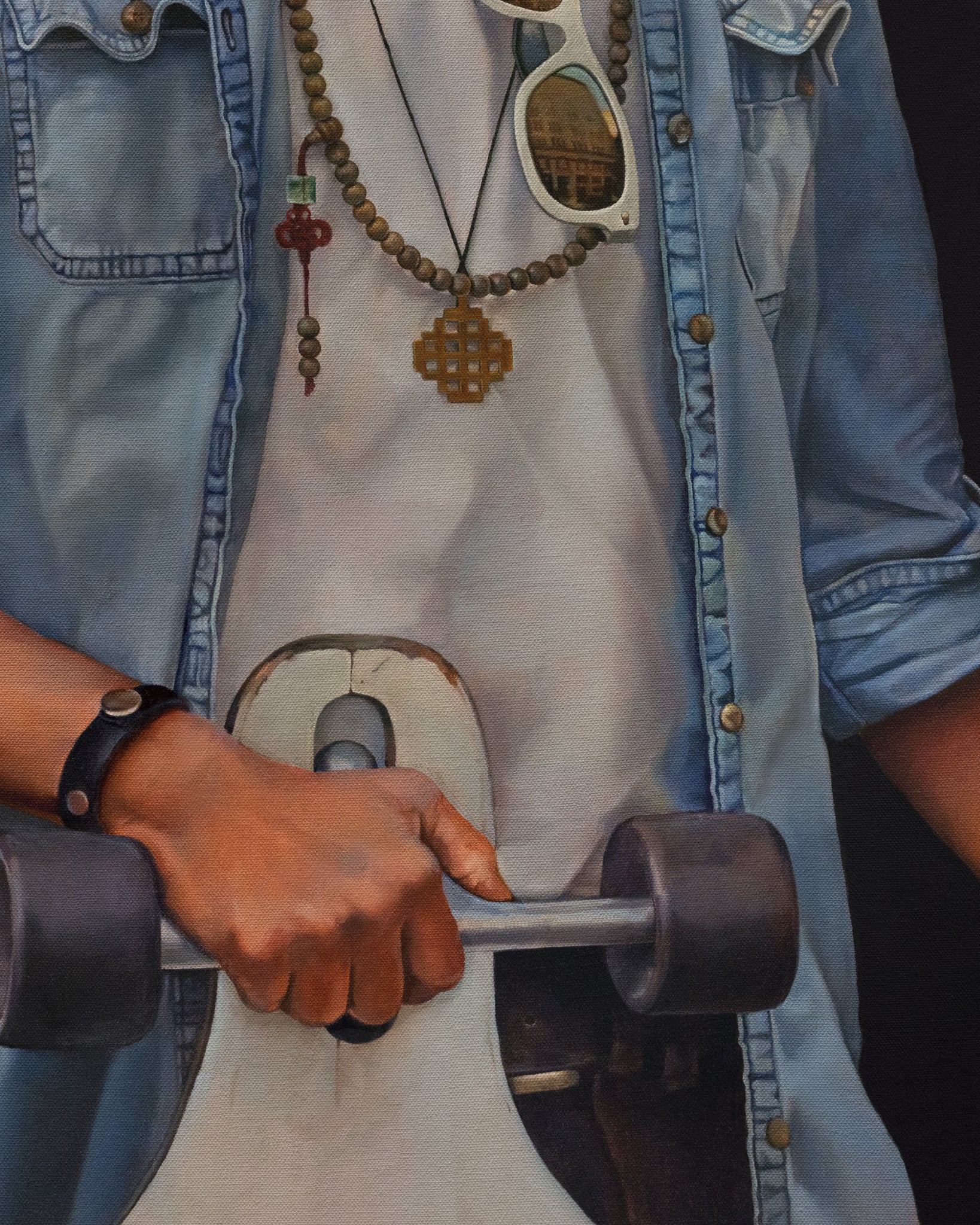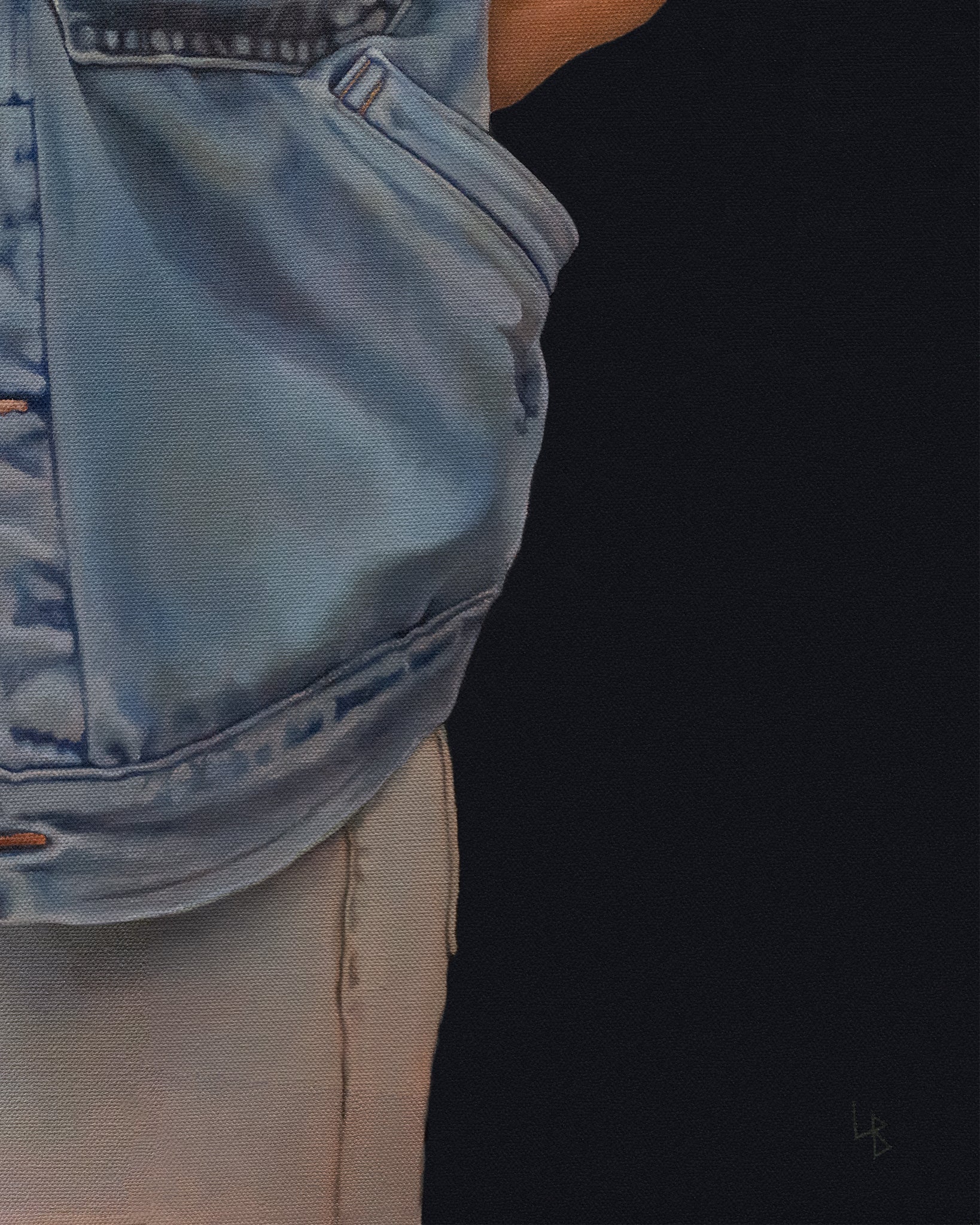 Love

2017
Oil on Canvas
48" x 48"
Jayden and Madi are a married couple that I encountered when I was in downtown Los Angeles. Upon first...Read more
Love

2017
Oil on Canvas
48" x 48"
Jayden and Madi are a married couple that I encountered when I was in downtown Los Angeles. Upon first meeting them I knew I had to paint them. Their love was palpable and their combined style was interesting and innovative. I was instantly drawn to their funky hair and matching denim with all the patches. They agreed to let me photograph them, and I was able to capture this candid and seemingly intimate moment of them looking deeply into each other's eyes, and it really spoke to me. Amongst all the loud cars and people in the city, they managed to have this very quiet and very private moment. It was beautiful.
The transgender and genderqueer couple was a striking and enchanting. Madi on the right is a transitioning transgender individual, from female to male. And Jayden on the left is transgender, female to male. Jayden was a little more open with his experience as a transgender individual and often participates in protests and demonstrations in support of the LGBTQ community. He explained to me that he was raised in a strict Mormon environment in the Bible Belt. There he was sexually abused by his family. After getting excommunicated from the church, he joined the U.S. Army to escape. He's now a veteran struggling with mental illness, but has found some peace in his loving relationship with Madi.
According to national surveys, many transgender individuals will attempt suicide at some point in their life due to rejection, harassment, assault, abuse, discrimination, and homelessness. In our current society, it is well known that much more needs to be done in terms of awareness and education on this marginalized group. Transgender individuals and the LGBTQ community need support and acceptance from all people, not just some. They are not a burden, and they—like anybody—are entitled to a life of love, support, and fulfillment. I hope that this painting of Jayden and Madi's loving moment raises awareness and evokes relatability in the honest humanity and love that can be seen in their glance. When more compelling representation of marginalized communities are seen, acceptance and equal rights will follow. There will be no liberty and no justice until there's liberty and justice for all.