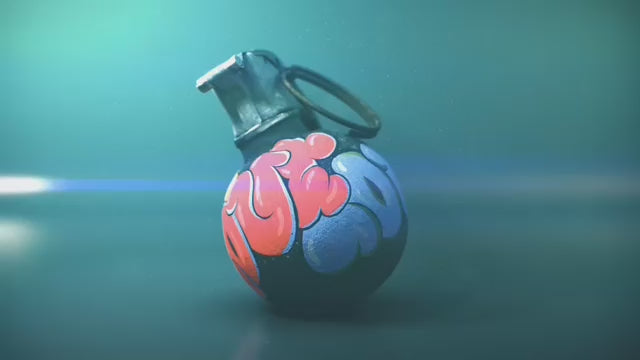 NFTS
Leigh Brooklyn Tricolor Love Bomb Grenade - NFT
Details
NFTS
Leigh Brooklyn Tricolor Love Bomb Grenade - NFT
Love Bombing is a manipulation technique used by abusers to overwhelm their victims with grandiose displays of affection. Over time abusers will then begin to devalue and finally discard and may repeat the cycle of...Read more
Love Bombing is a manipulation technique used by abusers to overwhelm their victims with grandiose displays of affection. Over time abusers will then begin to devalue and finally discard and may repeat the cycle of abuse countless times. This is extremely common in dealing with narcissistic abuse. It's a toxic and damaging version of "Love". 
These grenades are meant to be empowering. They show how powerful someone can become once they've been triggered. How something and someone who was lead to believe that they were so small and fragile can become a force to be reckoned with. Every time you look at your love "bomb", remember how strong you really are.  
3D modeled and animated. Each grenade NFT is based off the the original hand painted grenades.

Limited Edition of 15
Purchase through OpenSea